Antti Virtanen could well be described as someone whose work offers them an unique view of the future. Within a few months, he will begin as the plant manager of an activated carbon production facility that will be the first in Finland and the most modern in all of Europe.
Antti was born in Järvenpää, but when he was still a small child his parents moved the family to Ilomantsi, where he attended school. These days, he lives with his spouse and two children at Kontiolahti, on the banks of the river Pielisjoki, teeming with fish.
"My hobbies have included fishing and boating all of my life and recently fishing has become a good counterbalance for work and an increasingly important pastime. Some people close to me might even say a bit too important," says Antti, laughing. "Sometimes, I do also take the family with me on fishing trips."
Other than fishing, he enjoys other outdoor activities, such as jogging and cross-country skiing. The area where he lives offers great conditions for all of these activities.
Predestined to work at Vapo
By training, Antti is an electrical and automation engineer. He is interested in everything related to engineering and energy engineering is especially close to his heart.
Antti came to work for Vapo for the first time in 2008 as a process operator at the Ilomantsi power plant. "I worked at the power plant for roughly five years before moving on to new things outside of Vapo."
"However, it seemed somehow predestined that I would apply for my old post at the Ilomantsi power plant and was chosen for the job in 2014. Now, I'm the plant manager," says Antti.
Supportive employer
In Antti's experience, Vapo is a supportive employer. "I'venever had to argue about training as I've continued to develop my professional qualifications. For example, two years ago I completed a power plant industry chief engineer training course. I received plenty of support and was able to organise time for study days alongside my work. That was a very positive experience. I have always been encouraged to participate in further training.
Window into the future
However, even then, Antti could never have imagined being the plant manager of the first Finnish activated carbon production facility, which is also the most modern in all of Europe.
"Plans for a new activated carbon production facility in Ilomantsi began in 2018, and I have been lucky to participate in the design project workgroup," says Antti.
"The design and construction of the activated carbon production facility changed my job description considerably. My role focuses on sorting out the interfaces between the new activated carbon production facility and the old pellet and power plants. During the spring 2020, we recruited seven new process operators, which increases the amount of administrative work," he says.
"As the future plant manager of the activated carbon production facility, I will be responsible for the cost-efficient production of the facility as well as the pellet and power plants. I find it very interesting to participate in creating new business for Vapo. It feels as if I'm looking through a window into the future and the view is incredible," says Antti.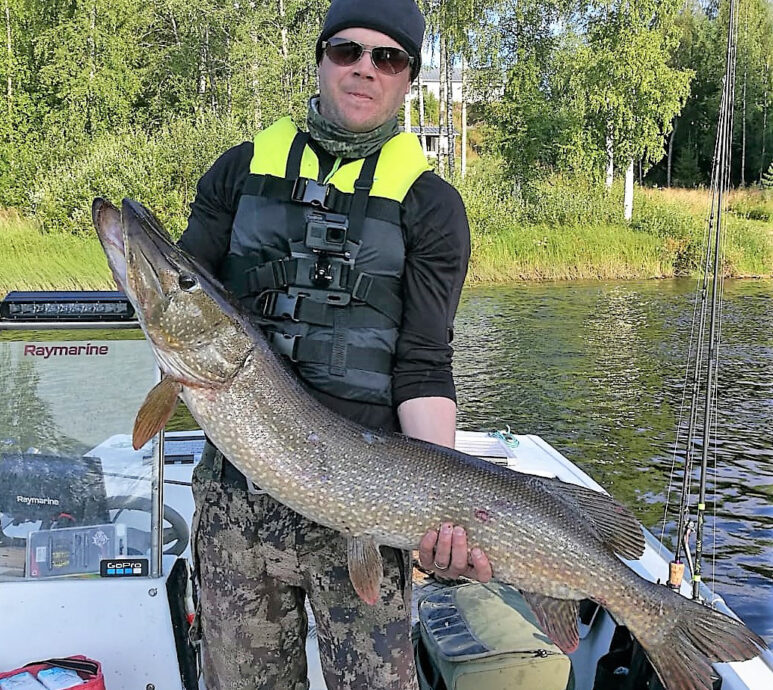 Antti Virtanen
Living in Kontiolahti, North Karelia, the electrical and automation engineer balances his work with a passion for fishing as well as hiking and skiing in the area's vast forests. His family includes his wife, a four-year-old son and an eight-year-old daughter.
Key career lessons
1. As well as speaking, it's worth remembering to listen
2. Sometimes, it's good to question ready-made solutions
3. You learn from mistakes, so don't be afraid of making them in your work
See our open positions