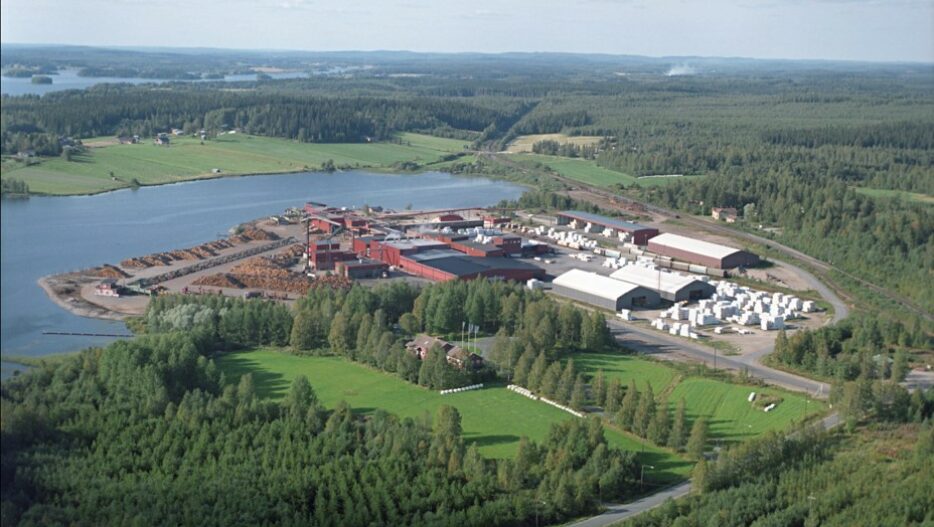 Anaika Wood Group and Nevel announce cooperation agreement to boost efficiency of energy production plant at Soinlahti sawmill
Nevel, an advanced industrial and municipal infrastructure solutions company, has signed a cooperation agreement with leading Finnish wood processing company Anaika Wood Group Ltd (Anaika) to own, operate and develop the energy production plant at its Soinlahti sawmill, located in Iisalmi, Northern Savonia, Finland. As part of the agreement Nevel assumed ownership and full responsibility for operation of the plant from 1 July 2020 onwards.
The plant generates 50 GWh of energy annually. The energy produced at the plant is used for the timber-drying process. The plant will be connected to Nevel's cloud-based digital operations and maintenance platform, which uses advanced machine-learning algorithms to support better decision making and improve production efficiency. Going forward, Nevel will also be responsible for planning and implementing investments to further optimise the efficiency of the plant.
"From the first meeting we were convinced of Nevel´s expertise and experience in utility infrastructure. Nevel is committed to improving the usability and efficiency of energy production at Soinlahti mill. For us, these criteria are of utmost importance", says Markku Maukonen, CEO, Anaika. 
"This agreement is a perfect example of how, through our cooperation model, we can leverage our expertise to improve the efficiency of customers' processes and make their lives easier by allowing them to focus on what they do best. This agreement is just the beginning of the story and we are looking forward to working proactively with Anaika for many years to come," says Andrej Solovian, Sales, Nevel.
For more information contact:
Markku Maukonen, +358 400 190 062, Anaika Wood Group Ltd Oy
Andrej Solovian, +358 445959043, Nevel Oy
Hanna Viita, +358 40 1671755, Nevel marketing and communications
About Nevel
Nevel is an advanced infrastructure company, committed to taking its customer's utility infrastructure to the next level. The company operates more than 130 energy production sites and manages over 40 district heating networks with the most sophisticated digital platform in the industry. Nevel employs 130 experts in Finland, Sweden and Estonia. The company's turnover is EUR 100 million. Nevel is owned by Vapo Group.
About Anaika
Anaika is a leading Finnish wood processing company with roots stretching back to 1993. The company processes wood material into sawn timber planed, sawn timber and gluelam. Anaika has operations at four locations in Finland – Lieksa, Kiihtelysvaara, Soinlahti and Toivakka – and employs approximately 150 people. Its key export markets are Japan and other Asia countries. Its products are also exported to Europe, North Africa and the US.