Neova has received the Great Place to Work® certification in recognition of its excellent employee experience, trust-based corporate culture and commitment to building a good workplace.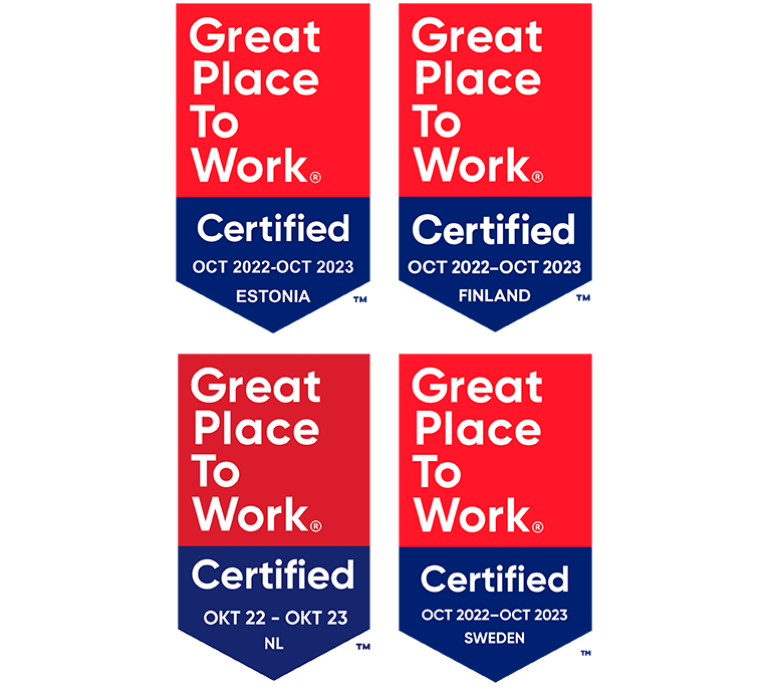 Neova  has achieved Great Place to Work certification in four of its countries: Finland, the Netherlands, Sweden and Estonia. Employee experience has been surveyed through an anonymous Trust Index © employee survey, and therefore the certification is based on the employees' genuine experience.
"Freedom and responsibility. The freedom to plan your workday and tasks. We are given a lot of responsibility, e.g. to develop our operations. Trust in the employees is really high. Combining work and free time is working very well these days."
Based on the employee survey, 76% of employees think that Neova is a very good place to work! (In a typical Finnish company, the corresponding figure is 38%.) A good workplace is an individual experience that is built through leadership, values and trust.
greatplacetowork.com