Environmental Manager Evelin Krekker likes walking in nature, taking water samples from the bog and raising Estonian women to be brave and independent. She thinks that everything is possible and that you learn from mistakes. Evelin develops her expertise by learning new things at work every day.
Evelin Krekker studied at Tallinn Technical University, where she specialised in environmental economics. Her master's thesis was about recycling and reusing limestone mine waste at Estonian Energy Mining, where she ended up working for 11 years as an underground mining Environmental Specialist.
Evelin started at her current employer Tootsi Turvas at the end of 2018 after a brief employment period at ABB. She works as an Environmental Manager not only for AS Tootsi Turvas, but also for two other Vapo owned companies called Kekkilä Eesti OÜ and OÜ Nevel Eesti. They all use peat as a raw material.
"I wanted to continue my career in the environmental work and Vapo Group offered me a good position where I could further develop my expertise. Regardless of whether it's peat or oil shale, mining is very interesting and specific. There are enough challenges to face on the environmental side."
Environmental expertise is highly valued in the job market
"When I studied, my friends didn't really understand why I studied environmental economy. Nowadays, sustainability and environmental knowledge are very valuable in the job markets. They are more and more important for every company."
Like many other industries, the energy industry is aiming towards carbon neutrality. "Vapo Group has made some great decisions while trying to reduce its carbon footprint. Instead of just staying in peat energy, the company has invested into growing media peat and producing activated carbon from peat, for example."
Vapo Group has about 20 peat production areas and 10 heating plants in Estonia. I have only one Environmental Specialist helping me in Estonia, which means that I have a very versatile work field. Sometimes I take water samples from a peat bog, and other times I deal with environmental licensing processes like harvesting and water permits which keep me busy. In Tootsi Turvas, all of us are so-called multifunctional. This means, for example, that I'm also responsible for construction work and investments at new and existing peat production areas.
We have a cross-border environmental team sharing knowledge and practices between Finland, Sweden, Estonia and The Netherlands, but because the legislation varies from country to country, my work is very independent. I am the only one in the team who knows the Estonian requirements."
Purpose and values guiding the way
Evelin Krekker practises sustainable thinking in her personal and work life. "I try to create value for our company's purpose of "Sustainable Everyday Living" by showing personal drive and motivating others. I use public transportation whenever it's possible and reasonable. I try to avoid single-use items like coffee cups and plastic bags. I often prefer second-hand furniture. I have a vegetable garden at home, and we even raise chickens during summer season."
My favourite of our company values is "Achieving Together". All of us are good at our own area of expertise, but big things happen when we combine our knowledge and experience. Luckily, I've had a lot of clever people around me throughout my career. I have always had great opportunities to learn and study alongside work."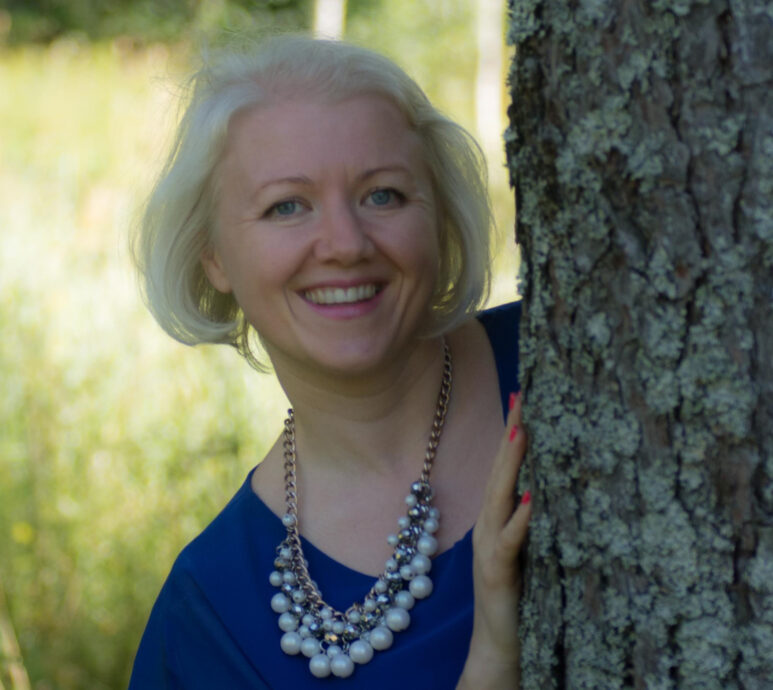 Evelin Krekker
MBA and Tallinn based single mother who enjoys listening to crime novels while driving. Her biggest goal in life is to raise her two daughters so that they will become independent and intelligent people, not rely on others and make their own way in life. Evelin is a member of the Naiskodukaitse, Estonian women's voluntary defence organisation, which gives safety and defence training and values an environmentally friendly lifestyle.
Things learned through experience
Nobody knows everything.
Never say never.
Everything is possible, but maybe just not the way you originally planned it. ​​​​​​​
See our open positions