Gardening lover Jeanette Brorsson-Ekelund works as Marketing Specialist at Hasselfors Garden, with a particular focus on trade marketing and retail communication. Both of her parents made their living by flying from place to place, so it's no wonder her career has been an adventure from country to country. Now, however, Jeanette has settled in her home in Örebro, Sweden, and is immensely happy with her life just as it is.
Jeanette Brorsson-Ekelund was born and raised in Sweden until her family moved to Spain while Jeanette was still in school. In Spain, at the University of Malaga, she studied for her first degree and graduated as Technical Engineer in Tourism Business. Later, she studied Business Economics and Marketing at IHM Business School and Graphic Design at Bergh's School of Communication.
Almost all of Jeanette's career has revolved around marketing. She first worked as Marketing Manager for Countrywide in Spain for four years until moving to South Africa, where she served as Editor-in-Chief of Absolute Magazines for two years. After returning to Sweden, Jeanette has worked as Project Manager at Strateg Agency and Schibsted Media Group, after which she transferred to her current trade marketing position at Hasselfors Garden, part of the Kekkilä-BVB Group.
"When I applied for my current job, I had received other job offers at the same time, but I chose Hasselfors Garden because, in my current job, I can combine my two passions: an interest in marketing and gardening. I have not regretted my choice for a moment. I have now been in this job for two and a half years and it has been an extremely fun and challenging time. This is a great job and I'm proud of how well the staff is taken care of, especially now during the coronavirus times," says Jeanette.
"I have always had a strong belief in myself and my own abilities, but no human being is an island, and success depends on cooperation. In every job, I've had the pleasure of having a supervisor who has believed in me and helped me believe in myself. Many of my supervisors have become my mentors along the way."
Responsible marketing towards customer success
"The purpose of our company, Sustainable Everyday Living, is realized in my work very concretely—for example, in the selection of subcontractors. A year ago, we switched to a local materials supplier and we strive to implement all marketing materials, such as brochures, product catalogues and in-store sales materials, in the most environmentally friendly way possible."
"My goal is to make it as easy as possible for retailers to sell our gardening products to end customers. When our customers succeed, we succeed. Therefore, my favourite value from among our company's values is Focus on Customer Success. I do my best for the success of my client."
A family of strong women
"My greatest role model in my career has been my mother, who taught me that nothing is impossible. She has shown it by her own example. Even though my father died when I was young, she remained strong and proved there is nothing women can't do that men can. From her, I inherited a determined and self-driven attitude towards life. I always get it done on time."
In addition to her father, Jeanette also lost her first child, which has given her perspective on life. "I'm very happy and content with my life. I have a wonderful family. I have travelled the world and worked with so many wonderful people in different companies. Becoming a mother was always my biggest goal in life. The only thing I wish for now is to see my children grow into strong and independent women who stand firmly on their own feet."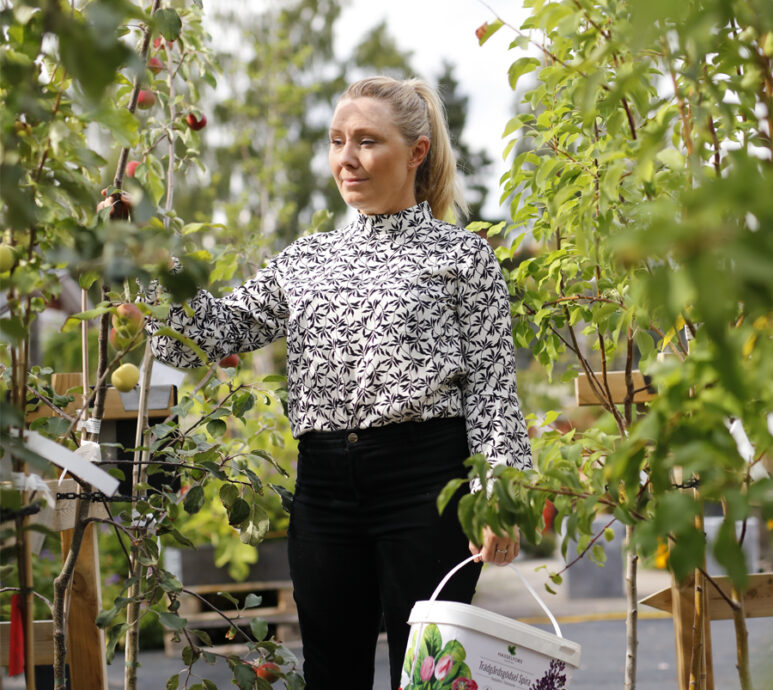 Jeanette Brorsson-Ekelund
An adventurous Marketing Specialist who loves learning new things. During her fast-paced life she has also had time to start training as a pilot, ride a motorcycle and dance salsa. Having fallen head over heels in love with gardening, Jeanette describes herself as a crazy plant lady. At the moment, she is immersed in the world of trade marketing and retail communication of Kekkilä-BVB , and recently added graphic design to her career. Jeanette's family includes a husband, two daughters, a dog and the hamsters Chip & Dale.
Things learned through experience
1. Be your best – always
2. Believe in what you do, and others will believe in you
3. Failure is not an option (but if you fail, learn from your mistakes and start all over again)
See our open positions