Sustainability Manager Folkert Moll from the Netherlands loves a challenge. In his work at Kekkilä-BVB, Folkert solves complex problems related to the circular economy and carbon footprint, while in his free time he challenges himself by swimming in cold water and testing his endurance in cycling events.
MSc. Folkert Moll joined Kekkilä-BVB, a subsidiary of the Neova Group, in August 2020. Prior to that, he worked for 10 years in the sustainability team of the consulting company KPMG. "I travelled around the world to support global companies and organizations develop and implement their sustainability strategy and execution. I recommend working as a consultant to anyone starting their career because it gives many perspectives and teaches you to focus on customer value," Folkert says.
"At some point, though, I wanted to dive deeper into one industry. At that point, I became acquainted with Kekkilä-BVB, one of Europe's leading companies in professional growing and the largest producer of growing media. I realized that this company has an important role to play in food production and greening urban environments. Through my work, I can contribute to making the world greener, happier and healthier. My goal in life is to stay happy and healthy, and help others achieve the same."
Regarding the Neova Group's values, "Achieving together" is the closest to Folkert's heart. Likewise, the company's purpose statement "Creating Green Growth" fits in well with his role in the company. "Right from the beginning, my co-workers here have been willing to share their knowledge and experience with me. For my part, I can both advise the organization on sustainability and also help implement that advice. I help bring the 'green' to green growth by working closely with all business units to ensure that we create both business and societal value at the same time."
Global cooperation is a prerequisite for the success of sustainability work
Folkert studied in the Netherlands at both Delft University of Technology and Leiden University. He has completed a wide range of studies in subjects such as circular economy, innovation management, biochemistry and entrepreneurship. During his studies he also co-founded Lighting Nigeria, a foundation that raised awareness of solar energy in Nigeria. The internationality of the work environment is important to him. Kekkilä BVB operates in more than 10 countries and exports its products and services to more than 100 countries around the world.
"It's important to me to understand what kinds of developments have an impact on the sector I work in and, therefore, I want to look at the world from a broad perspective. In the field of sustainability, we are tackling global challenges to reduce CO2 emissions, increase the circular economy and preserve biodiversity. That's why I believe that international cooperation is the only way forward."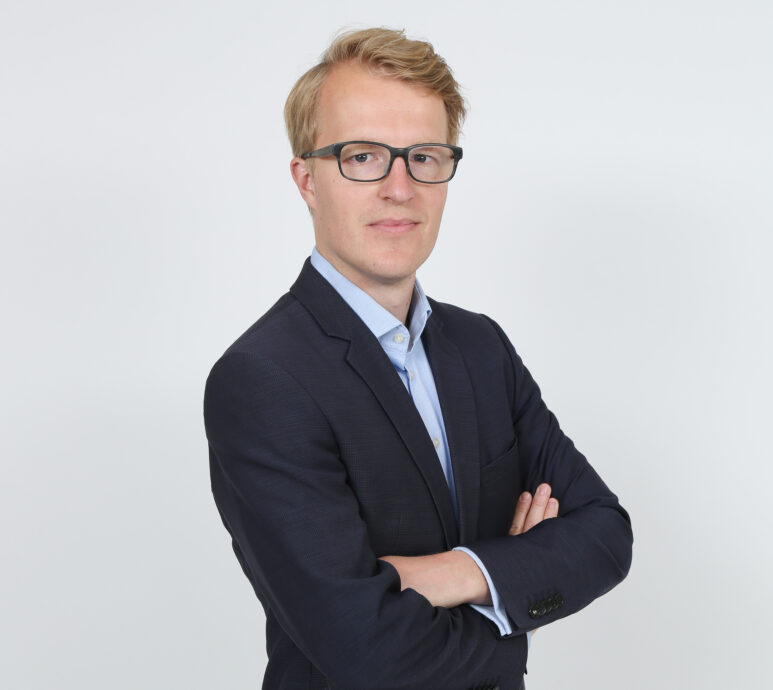 Folkert MOLL
Folkert Moll, who lives in The Hague, spends his free time with friends, playing football, cycling, walking in nature and caring for his plants. He goes swimming in the North Sea all year round near his home. He is fascinated by the challenge of getting into cold water and the feeling of pride when it is done. For the same reason, he enjoys skiing on black slopes during his winter vacation.
Things learned through experience
1. Stay curious
2. Embrace change
3. Listening gets you further
See our open positions