Mika Timonen realised the potential of refining peat into activated carbons that can be used to purify, among other things, water and air. Five years ago that innovation was just another entry on his list of 10 new business ideas. In 2020, the most modern activated carbon plant will be completed in Ilomantsi and Mika, now working as a Business Development Manager at Vapo Carbons, is already thinking of new innovations.
Mika Timonen, lifelong solution-oriented thinker, studied environmental and energy technology at Lappeenranta University of Technology. He wrote his master's thesis at Foster Wheeler Energia Oy, where he was also hired in 1997. There his duties included selling and developing power plants. Five years later he made the leap to Vapo, a company he had already cooperated with under his previous employer.
"My studies and work places have always had something to do with energy and the environment. Throughout my career, I've strived to develop more efficient processes and adapt environmentally friendlier and more sustainable technology. I'm trying to do my part to ensure that the world will be a better place for children and future generations. Vapo's purpose, "Sustainable Everyday Living", is a perfect fit for this."
Energy from waste, diesel from biomass
At Vapo, Mika started the new millennium working in development projects related to energy production, such as on a Waste-to-Energy project. He also spent seven years at a joint biodiesel project of Vapo and Metsäliitto, where he first worked as a project manager and later as a technical manager.
"Vapo has for decades been a pioneer of developing operations based on local raw materials and knowledge. That environment has given me great opportunities to develop new things, which has been inspiring and motivating. Out of Vapo's values, "Courage to renew" is closest to my heart."
"No matter the project, I've always had wonderful colleagues and supervisors. I've always received support and had opportunities to both question things and develop something new."
Cracking activated carbon
When the biodiesel project was finally moved over to the Chinese, Mika became the first employee of the Vapo Ventures unit. His job was to find ways to develop new businesses for Vapo using existing resources. He first drafted a list of ten ideas, on which activated carbon was idea number four.
"I, for example, considered going further with the added value of peat. In addition to going through megatrends, I studied how peat had historically been utilised. This is where the idea of producing technical carbon originated. The Dutch had already produced activated carbon from peat for a century, but my idea was to develop this further. We patented a process where peat is used to develop technical carbon products with modern technology. After multiple years of plant planning, mapping out raw materials and locations and going through different options, we drafted an investment proposal and Vapo decided to proceed with the venture based on that."
In 2020, an activated carbon plant will be completed in Ilomantsi. The plant is not only the first for Vapo but also the first in Finland and the Nordic countries. It utilises state-of-the-art technology and creates significant new foreign trade opportunities for Finland. Activated carbon improves the purity and comfort of our living environments globally, as it can, for example, be used to purify industrial flue gas, drinking and waste water as well as air and food. Mika works as a technical expert on the plant project and has his hands in pretty much everything involved. His mission as the Business Development Manager at Vapo Carbons is to once again put his little grey cells to work and find new growth opportunities for this fledgling business.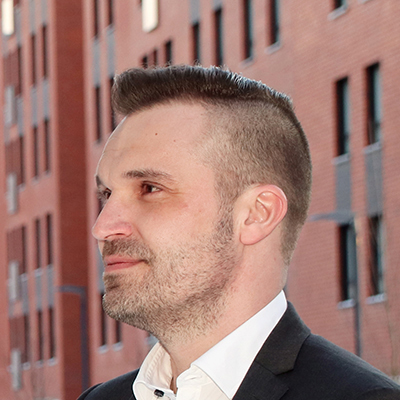 Mika Timonen
Master of science, based in Muurame, who enjoys a large variety of sports, including for example cross-country skiing. A man of many interests finds a lot to be excited about, but especially close to Mika's heart are projects that can be conquered with his two hands. Currently he is in the process of building a home. The thing that Mika loves most, though, is spending time with his family. He is married with a family that includes five children aged 1–15.
Things learned through experience
1. Trust in yourself – no mountain is too high for you to climb
2. Respect your colleagues
3. Think outside the box! Be creative and challenge the status quo!
See our open positions