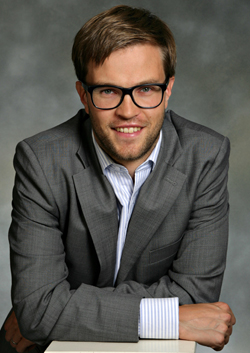 Jyrki Vainionpää appointed Chief Operating Officer (COO) starting 1 April 2014
Vapo's current Chief Financial Officer Jyrki Vainionpää M.Sc. (Econ.), CFA (37) has been appointed Chief Operating Officer (COO) at Vapo starting 1 April 2014. His responsibilities include Vapo's area operations, sales and customer relations. Vainionpää reports to CEO Tomi Yli-Kyyny.
According to CEO Tomi Yli-Kyyny, the external employment of Customer Relations Director Mikko Osara created the need for changes in the roles of Vapo's management group members. The new COO position combines the responsibilities for Vapo's area operations, sales and customer relations in Finland as well as group level assignments, including board responsibility in Vapo's Swedish and Estonian subsidiaries.
"I am extremely pleased with Jyrki Vainionpää's approach and contribution to the recovery of the company's financial situation over the past two years. I believe that his determined and result‑oriented methods will yield results in this demanding new position", says Yli‑Kyyny.
"I look forward to my new tasks with a mix of excitement and humility. My previous job in the headquarters involved supporting changes in Vapo's corporate culture towards a more profitable, open and environmentally responsible operations. Now I am pleased to be able to say that instead of merely supporting such changes, I will be responsible for ensuring that our customer services, environmental policies and other stakeholder relations bear the most critical scrutiny. I would like to thank Mikko Osara and the entire organisation for a number of positive developments. This is a great starting point", says Vainionpää.
Vainionpää took on his position as Vapo's Chief Financial Officer in August 2011. He joined Vapo from Nokia where he most recently held position of Head of Strategy Development at Mobile Solutions Business Unit. He worked for Nokia since 2007 and held managerial positions with responsibility for the strategic development at corporate or business unit levels. Before joining Nokia, Jyrki Vainionpää worked as an M&A investment banker at Dresdner Kleinwort in London in 2006-2007, in corporate strategy at the Pohjola Group in 2005-2006, and as a Management Consultant at McKinsey & Company in Helsinki and New York in 2001-2005.
For more information, please contact:
Tomi Yli-Kyyny, CEO, Vapo, tel. +358 20 790 5605