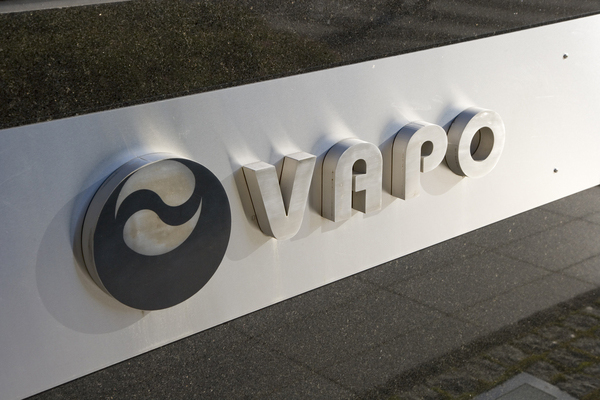 Lower turnover but an improved result – Vapo invests in responsible local energy
Vapo's goal is to be the world leader in the local energy value chain. Delivery reliability is key in the energy business.
"The past financial year was challenging but also interesting for Vapo. Our turnover declined but our result held firm," says Tomi Yli-Kyyny, CEO of Vapo. "We have increased our fuel stockpiles to support our goal of being the industry leader in delivery reliability."
Divestments and restructuring measures carried out in 2014 were reflected in the Group's turnover declining to EUR 486.9 million for the financial year 1 May 2014–30 April 2015 (compared to EUR 596.2 million during the corresponding period a year earlier).
Vapo's result improved year-on-year to EUR 36.9 million (EUR 27.2 million), with all business areas achieving a positive result.
Vapo is investing in growth particularly in the heating business. Vapo acquired Åstorp Bioenergi in southern Sweden, district heating businesses in Tuusula and Karkkila in Finland, as well as the district heating network in Sysmä.
Peat production in summer 2014 was successful. The past heating season was warmer than average, and electricity prices remained low. As a result, Vapo held fuel reserves equal to approximately 18 months of consumption at the end of the financial year, which ensures deliveries to customers in the coming heating season regardless of the summer's production conditions.
Fuel tax on energy peat was reduced at the beginning of 2015 from EUR 4.9/MWh to EUR 3.4/MWh. The subsidy for electricity production from wood chips was increased correspondingly. At the same time, taxes on imported fuels increased. The overall impact of the changes in taxes and subsidies on the markets and the company's result will become more evident in the next heating season.
The competitiveness of domestic fuel must be improved
At present, only about one third of the energy consumed in Finland is of domestic origin.
"I am very pleased to see that the new Finnish Government has decided to take action to increase self-sufficiency in energy. This is a creditable and extremely important objective," Tomi Yli-Kyyny says.
The Government Programme states that the rate of self-sufficiency in energy must be at least 55 per cent in the 2020s.
Increasing the rate of self-sufficiency in energy requires long-term and committed energy policy as well as concrete action.
"It is important for Vapo that the new Government follows through on the previously promised reduction in fuel tax on energy peat to EUR 1.9/MWh and increases subsidies on fuel wood correspondingly. Long-term and predictable energy policy also supports investment and creates jobs in Finland," Yli-Kyyny adds.
Environmental programme is being implemented
Vapo has achieved all of the goals for 2014 stipulated by its environmental programme: All peat production areas are now equipped with the best available water treatment technology (BAT). Environmental inspections have been enhanced and the company engages in even more active communication on the overall impacts of using peat. Suomme Netissä (Our Peatlands on the Web) is a service that allows anyone to monitor the situation and watercourse load at Vapo's peat production areas.
In total, Vapo has invested nearly EUR 30 million in the implementation of its environmental programme during the 2012–2014 period.
Vapo has also promised to ensure that, from 2016, the solid matter and humus load of drainage waters at new peat production areas will be lower than the corresponding levels at the same mire before peat production began.
Clean Waters business focuses on water treatment
Vapo Group's newest business is Clean Waters, which develops solutions for water management and purification for natural watercourses and the built environment. The unit leverages the expertise Vapo has accumulated from building hundreds of water treatment systems.
"The Blue Bioeconomy is a significant future industry. During the past financial year, we received several assignments to produce services and technology for natural water purification, for example using wetlands," says Mia Suominen, Business Area Director for Clean Waters.
The Vapo Ventures business unit develops new business solutions based on Vapo's strengths, and Clean Waters is the first of these new businesses. It will be followed by new business solutions related to the sustainable use of natural resources in order to increase the refining rate to create energy products and new consumption goods.
For further information, please contact:
– Vapo Oy, CEO Tomi Yli-Kyyny, tel. +358 50 1280, tomi.yli-kyyny@vapo.fi
– Vapo Ventures, Business Area Director Mia Suominen, tel. +358 40 848 3148, mia.suominen@vapo.fi
Link to bulletin: The financial year 1 May 2014–30 April 2015 in figures
Group turnover in the financial year 1 May 2014–30 April 2015 was EUR 486.9 million (EUR 596.2 million during the period 1 May 2013–30 April 2014).
Operating margin (EBITDA) was EUR 74.7 million, or 15.3% of turnover (EUR 76.5 million, 12.8%).
The operating result was EUR 36.9 million, or 7.6% of turnover (EUR 25.8 million, 4.6%). The operating result includes one-off items of EUR 2.5 million (EUR -13.0 million).
The pre-tax return on invested capital (ROIC, previous 12 months) was 5.4% (3.8%).
Free cash flow before taxes was EUR -25.1 million (EUR 19.4 million).
Gross investments were EUR 88.4 million, ratio to depreciation 2.3 (EUR 49.7 million, 1.0).
Net investments were EUR 67.1 million, ratio to depreciation 1.7 (EUR 14.8 million, 0.3).
The equity ratio on 30 April 2015 was 37.9% (40.2%).
Interest-bearing net debt on 30 April 2015 was EUR 393.1 million (EUR 329.0 million).
The ratio of interest-bearing net debt to operating margin (net debt/EBITDA, previous 12 months) on 30 April 2015 was 5.3 (4.4).
10.5 TWh of energy peat was delivered (10.4 TWh).
To facilitate comparisons, the figures in brackets are unaudited figures for the corresponding 12-month period a year earlier. Vapo's previous financial year was 16 months long.