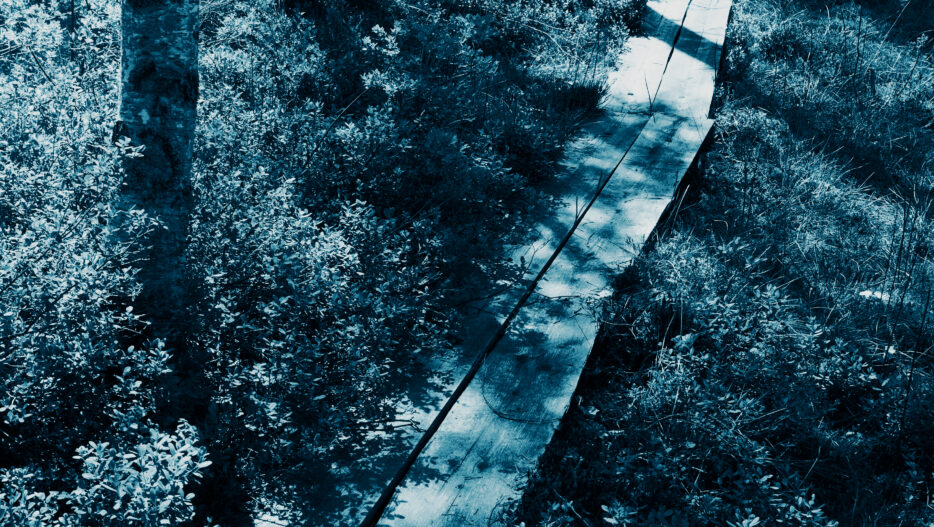 Neova Group's sustainability report 2022 published as a part of the integrated annual report
Neova Group's annual report for 2022 has been published. The integrated report includes the Annual Report, the Financial statements and Board of Directors' report as well as the Sustainability Report for 2022. The Group's Financial Statements Review for 2022 has been published on 2.3.2023.
Aiming for net positivity
Neova Group's goal is to create sustainable green growth in all business areas – Creating Green Growth. The Group's sustainability strategy defines the main sustainability themes and sustainability targets for 2025 and 2030 in three areas: environmental sustainability, social sustainability and economic sustainability.
In line with the sustainability strategy, the Group's goal is net positivity. In practice, this means that products and services generate more positive value for customers and society than the impact of producing them on the environment.
The key themes of the updated sustainability strategy are as follows:
We do our business in balance with nature

Themes: Greenhouse gas emissions, Biodiversity, Circular economy and Water.

We support the growth of our people and partners

Themes: Safety first!, Great workplace, and Responsible partners.

We ensure our profitability sustainable way
The priorities and measures of sustainability are defined according to the specificities of each business and are linked to the UN Sustainable Development Goals. The Neova Group is committed to the principles of the UN Global Compact in all its activities.
In 2022, the achievement of Group's medium-term (2025) and long-term (2030) sustainability targets progressed very favorably for several targets.
The Group's accident frequency rate decreased by almost 40%
In 2022, Neova Group received the Great Place to Work® certification in Finland, Sweden, Estonia and the Netherlands in recognition of excellent employee experience, a company culture based on trust and a commitment to building a good workplace. The Finnish and Estonian operations achieved the zero-accident target in occupational safety, and the Group's accident frequency rate decreased by almost 40%.
In 2022, we launched the Helping Hands volunteer program, which will continue in 2023.The team members were encouraged to spend one day of their annual contribution to volunteering to help nature or people in their local communities. In total, our staff carried out more than 40 volunteer activities and more than 300 employees, or about a third of the staff, participated in them.
Target to halve carbon dioxide emissions ahead of schedule
Neova Group's goal is to halve the CO2 emissions of its own operations by 2025. In 2022, the cumulative decrease (Scope 1+2) was 30% of the 2018 level. The most significant reduction has been in carbon dioxide emissions in peat production areas, which have decreased by 31% by the end of 2022.
In the Group's sustainability strategy, the scope of CO2 emissions has been extended to the entire value chain at the beginning of 2021 by setting an ambitious target to halve the emission intensity of the entire value chain from the raw material source to the end use of the products by 2030. In 2022, the cumulative emission intensity was 11% of the 2020 level.
Neova contributes to biodiversity by restoring 2,000 hectares of peat production areas and transferring 20,000 hectares to the next land use
Neova Group's biodiversity programme aims to increase biodiversity by restoring 2,000 hectares of peat production areas in 2021 – 2025 in cooperation with local stakeholders. In 2021 and 2022, a total of 126 hectares of wetlands have now been restored. During the year, we transferred more than 6,500 hectares in Finland to next land use. Since 2019, more than 15,500 hectares have been moved to the next land use.
Kekkilä-BVB was awarded the EcoVadis gold medal for its sustainability achievements as part of the supplier evaluation. Already 57% of the peat used by Kekkilä-BVB has received RPP (Responsibly Produced Peat) ‑certification. In addition, Kekkilä-BVB has increased the share of recycled plastic in packaging materials to 31% in 2022 (29% in 2021).
Strategic investment in recyclable raw materials
During 2022, we launched significant projects related to the sustainability of the entire supply chain, including the Responsible Sourcing Programme for engaging and envolving our key suppliers and implementation of the Green Factory concept at our own factories. Strategically the most significant was the launch of the Green Growth Raw Materials project. The goal of this multi-year project is to double the volume of recyclable raw materials by 2027 in Kekkilä-BVB's business.
"We are very proud of the progress of our sustainability work towards our ambitious goals in both the areas of environmental and social sustainability. Our sustainability work is strongly integrated into business strategies and business development and action plans. Our work is meaningful and it is reflected in our personnel's commitment to sustainability work. I also firmly believe that this systematic and goal-oriented promotion of sustainability responds well to the expectations of our stakeholders and that our cooperation with various stakeholders has taken our sustainability work forward. And finally, I would like to express my gratitude to all our employees for taking care of health, occupational safety and team spirit during a very challenging operating environment," says Petri Järvinen, Chief Supply Chain and Sustainability Officer at Neova Group.
The report is available at: https://www.neova-group.com/sustainability/sustainability-reports/
More information:
Petri Järvinen, Chief Supply Chain and Sustainability Officer, Neova Oy, tel. +358 50 482 4071
Ahti Martikainen, Director, Communications and Public Affairs, Neova Oy, tel. +358 40 680 4723