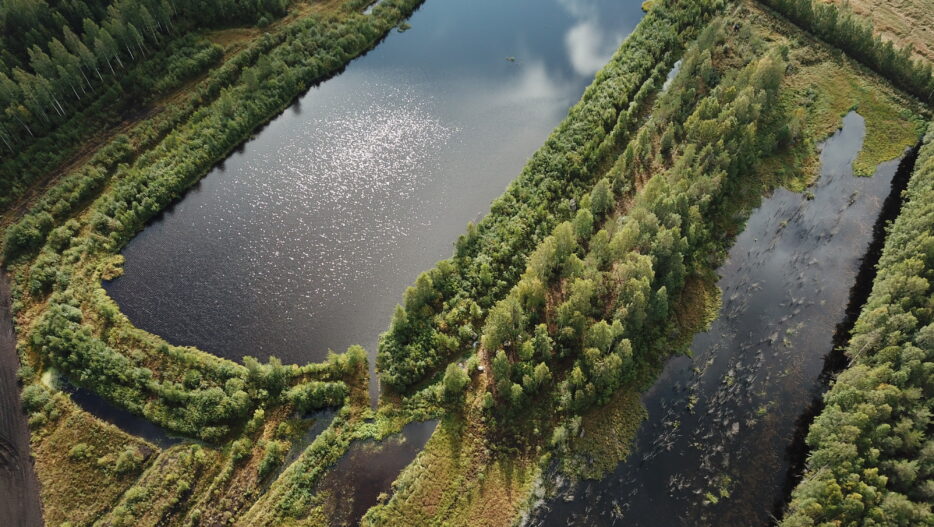 Neova will construct 2,000 hectares of new wetlands
Neova is constructing more wetlands to secure biodiversity by restoring, i.e. watering and afforesting, former peat production areas. Wetland projects are in line with the Neova Group's renewed sustainability strategy and biodiversity program.
– The goal of our biodiversity program is to increase biodiversity by restoring 2,000 hectares of production areas in 2021-2025 in cooperation with local stakeholders. Securing biodiversity is important to us as a company, and wetland projects are a great part of this goal and objective, says Petri Järvinen, Neova Group's Director of Supply Chain and Sustainability.
Restoration planning has started in the Lavassaari area in Estonia in co-operation with the EU WaterLANDS project, in the Norrbomuren area in Sweden with the Swedish University of Agriculture and in the Komppasuo area in Finland in co-operation with the EU MERLIN project.
– Restoration planning focuses on certain peat production areas, which we want to show how biodiversity can be increased by creating wetlands and mosaic-like variation in habitats, Järvinen continues.
The topography, hydrology, and bedrock and rocks of closed peat production areas affect what is the best option for the next land use. Already during peat production, a diverse wetland species is developing in water treatment structures, and biodiversity can be further increased by making small wetlands and building nesting or shelter areas.
In order to implement its sustainability strategy, Neova has already established more than 2,700 hectares of wetlands across Finland in recent years. The majority of these have been established in or in connection with former peat production areas.
At the beginning of May, Neova launched more than 20 wetlands across Finland. Wetland areas range from 5 to 100 hectares. A total of about 1,000 hectares of wetlands were put up for sale.