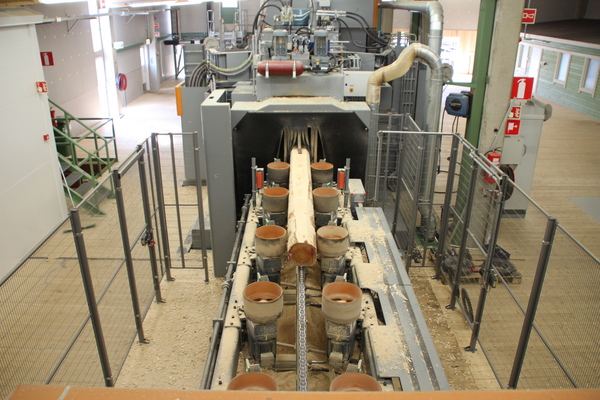 Vapo Timber Oy sells Hankasalmi sawmill to Versowood Oy
Vapo Timber Oy's Hankasalmi sawmill was modernised in 2011 and its estimated production volume in 2013 is approximately 260,000 cubic metres. Of this total, 60% is sawn pine timber and the remaining 40% is spruce. The unit's turnover is approximately EUR 60 million, with some 30% of the production volume sold to the Finnish market and approximately 70% exported to Central Europe, North Africa and Asia. The unit has 85 employees as well as 17 subcontractors.
According to Vapo Oy's Managing Director Tomi Yli-Kyyny, the transaction will have a small positive effect on the company's net result and equity ratio for 2013. The assets freed up by the sale will be used to reduce debt. "After the sale, Vapo Timber Oy will have sawmill units in Lieksa and Nurmes. Going forward, these sawmills will be developed as independent units. The transaction will not affect the production processes, raw material purchasing or deliveries to customers for sawn timber from the Nurmes and Lieksa sawmills," says Juhani Ylä-Sahra, who will continue as the CEO of Vapo Timber Oy. The parties have agreed that the transaction price will not be made public.
Further information: Juhani Ylä-Sahra, CEO, Vapo Timber Oy, tel. +358 (0) 20 790 5671