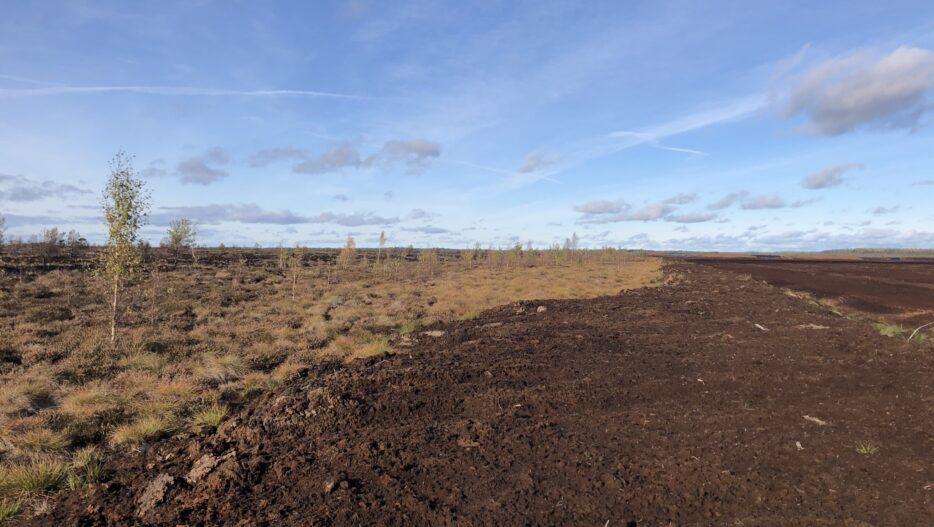 Neova restorates 1,000 hectares of old peat production areas in Estonia
Neova Group participates in the WaterLANDS project in Estonia. WaterLANDS is a new European Green Deal project aimed at large-scale restoration of Europe's wetlands. In addition to Tootsi Turvas, which is part of the Neova group, and the Lavassaare peat production area, the University of Tartu, Estonian Fond of Nature (ELF) and State Forest Management Centre (RMK) from Estonia participate in this project.
Neova's part of the project covers approximately 1,000 hectares of Tootsi Turvas' peat production area in Lavassaare during next 10 years. The main goal of the project is to increase the area's biodiversity. In addition, during the project, wetlands for birds and insects will be created, rehabilitated and restored, and higher areas will be reforested. The goal is that in the next 5 years, about half of the area will be restored. The Wetlands project is scheduled for completion in 2027.
Biodiversity pilot in Lavassaare is a part of Neova's biodiversity program to protect biodiversity in its own industrial area through concrete measures. In Estonia Neova Group has approximately 3 700 hectares are in active production, and it produces almost exclusively horticultural peat in Estonia. The Lavassaare area is Neova's largest peat production area in Estonia.
Europe has already lost up to 90% of its original wetlands, resulting in massive biodiversity loss, water and food shortages, devastating floods and fires, coastal subsidence and erosion. Wetlands are home to 40% of the world's species. They also store and capture carbon, remove environmental pollutants, and protect communities from flooding. Wetlands are particularly vulnerable to damage from human activities.
The five-year project is led by University College Dublin (UCD), Ireland and brings together 31 other organisations from research, industry, government and non-profit sectors in 14 European countries. Funding for WaterLANDS is part of the European Commission's Green Agreement's goal of making Europe the first climate-neutral continent by 2050, a sustainable economy involving all issues.
The project will be officially launched in December 2021. You can see the progress of the project on Twitter @WaterLANDS_EU.
More information:
Päivi Martikainen, Neova, Director, Group Operational Excellence & Sustainability, puh. +358 40 518 1587
Evelin Krekker, Tootsi Turvas, Environmental and Safety Manager, tel. +372 520 5916