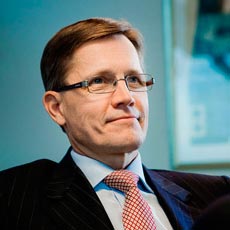 The resolutions of Vapo Oy's Annual General Meeting
Board of Directors
Managing Director Perttu Rinta was re-elected to the Board of Directors, along with Senior Financial Specialist Minna Pajumaa, Managing Director Hannu Linna and Pirita Mikkanen, D.Sc. (Tech.), as members. Managing Director, M.Sc. (Econ.) Jan Lång, and Managing Director Martti Haapamäki were elected to the Board of Directors as new members.
Jan Lång, M.Sc. (Econ.), will replace Juho Lipsanen, M.Sc. (Econ.) as Chairman of the Board of Directors. Lipsanen has been Chairman since 2008. Managing Director Perttu Rinta will continue as Vice Chairman.
Jan Lång has extensive experience in business management, and he is currently the chairman of the board of directors at Okmetic Oyj. Between 1982 and 2003, Lång held numerous different managerial positions at Huhtamaki Oyj; in addition, he was the CEO of Uponor Oyj between 2003 and 2008 as well as the CEO of Ahlstrom Oyj between 2009 and 2014.
Supervisory Board
Members re-elected to the Supervisory Board include Pirkko Mattila, Member of Parliament (Chairman); Heikki Miilumäki D.Sc. (Tech.), h.c. (Vice Chairman); Antti Kaikkonen, Member of Parliament; Eero Kubin, Customer Manager, Professor; Esko Kurvinen, Engineer; Jukka Kärnä, SAK industrial policy expert; Tommi Lunttila, agriculture and forestry entrepreneur; and Tiina Snicker, Financial Manager.
The audit firm KPMG Oy was elected as auditor, with Ari Eskelinen, M.Sc. (Econ.), Authorised Public Accountant, appointed the principal auditor.
The General Meeting has discussed Vapo's corporate responsibility report for 2014. The report has been published on the company's website at https://www.neova-group.com/yritysvastuu
For further information, please contact:
– Ahti Martikainen, Director, Communications and Public Affairs, Vapo Oy, tel. +358 20 790 5608