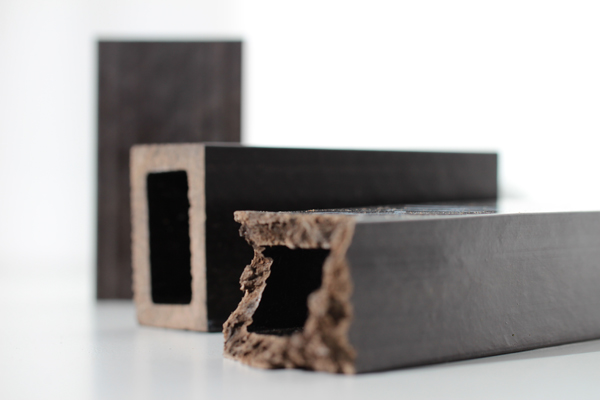 Vapo Fibers to begin peat fibre commercialisation
According to the technical and commercial surveys conducted by Vapo Ventures, the Vapo Oy unit in charge of developing new business operations, one of the most promising current innovations is utilising peat fibre on an industrial scale for entirely new purposes. Vapo believes that the first new commercial peat fibre customer applications will enter the market within a year and that fibre business operations have the potential to emerge as a significant business area for the whole company. This is why Vapo will introduce the separate Vapo Fibers business area in early May.
Peat has traditionally been used as an energy source, garden substrate, bedding material, and compost amendment. Since peat is vegetable mass, you can extract fibre fractions from it. The fractions can then be used in many clearly more refined products. According to Vapo Fibers Sales Director Jorma Kautto, peat fibre has many special qualities that offer peat fibre products a competitive advantage compared with products made of synthetic or natural fibre. The latter two require more cultivated area, irrigation, crop protection products, and/or fertilising. Peat fibre is an ecologically sustainable Finnish alternative with a low carbon footprint, and it allows energy-efficient production. Peat fibre can be refined into different fractions ranging from dozens of millimetres to less than one millimetre in length. Fractioning can be implemented in accordance with the requirements of the customer product and production process.
Mould-resistant and water-repellent
Peat fibre is naturally mould-resistant, requiring no added chemicals to prevent mould fungus growth. When it dries, it becomes water-repellent. These qualities make it an interesting ingredient. Peat fibre is also a suitable ingredient for different construction, decoration and acoustic boards as well as nonwoven fibre fabrics, compression molding products and composites.
Peat moulding products are another promising prospect, including as an alternative to plastic inner packaging for electronic products. The current main ingredient of electronic product inner packaging is recycled paper. Peat fibre is a clean natural product that does not contain any printing colour or the chemicals used in paper production. Kautto would like to throw out a challenge to the Finnish packaging industry: maybe we could get together to talk about how to harness the best qualities of peat fibre to the benefit of consumers and the Finnish packaging industry?
According to Kautto, the market has received peat fibre even better than expected. "The commercial utilisation of peat fibre offers opportunities for producing completely new products in Finland, since many megatrends support the growth of the demand for peat fibre-based products – consumers want increasingly ecological, healthy and individual products," says Kautto.
Kautto adds that Vapo Fibers does not intend to produce the final products. Its role is to supply producers with even large ingredient quantities. Vapo currently produces approximately 10 million cubic metres of peat annually and the peat can also serve as a source of peat fibre.
More information:
Vapo Fibers, Sales Director Jorma Kautto, jorma.kautto@vapo.fi, +358 40 8439 492