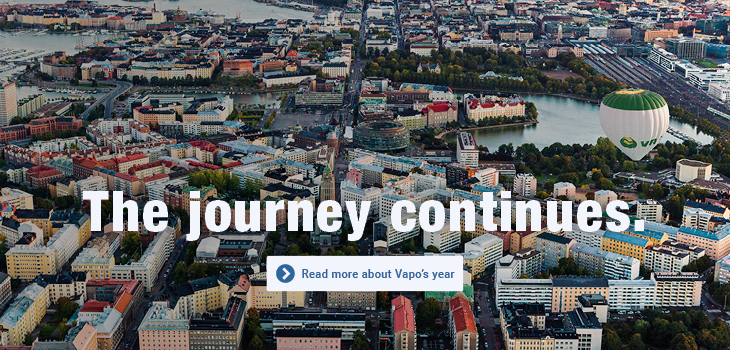 Vapo published its first minisite
Vapo has now launched its first minisite online. On the site, you can watch Vapo's introduction video as well as learn more about the main themes of the company's operations and the key figures for the latest financial year.
The minisite also has Vapo's Annual Report 1 May 2016–30 April 2017 and Vapo's corporate responsibility report for 2016 that will be published in August. 
The minisite can be found at journey.vapo.com/en.