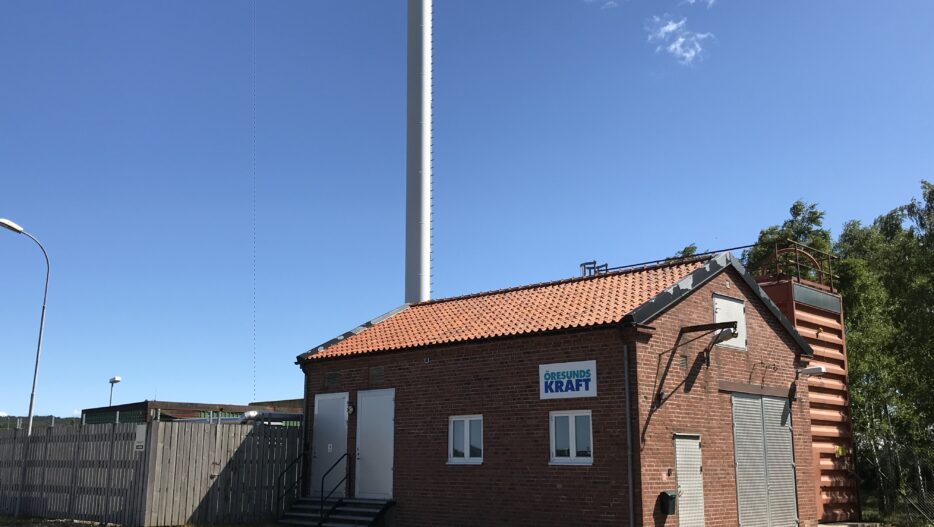 Vapo subsidiary Neova enhances its infrastructure business by acquiring district heating networks from Öresundskraft in Sweden
The district heating plants and networks in Vejbystrand and Hjärnarp serve municipal and industrial customers and households with locally produced heat. The change in district heating ownership does not require any action from customers.
Neova is a complete supplier of bioenergy and infrastructure solutions in the emerging circular economy, providing value-adding services for industrial companies, municipalities and households to reduce the environmental impact of heating and optimise energy use. 
"We are investing in the district heating networks and production facilities in Vejbystrand and Hjärnarp in line with our expertise and ambition to increase our development of infrastructure services. We already own and operate 15 district heating networks and look forward to providing current and new customers in Vejbystrand and Hjärnarp with renewable and environmentally friendly district heating," says Peter Bäckström, Country Director, Neova.
"It is with great pleasure and satisfaction that we welcome Neova as the new owner of Vejbystrand and Hjärnarp district heating networks. This acquisition will allow us to focus on what we do best, namely the large-scale production and distribution of heat. Neova has extensive experience and capacity for providing environmentally friendly district heating services for customers," says Anders Östlund, CEO, Öresundskraft.
The district heating networks will be transferred to Neova ownership in August.
For more information contact:
Finland: Clas Blomberg, Director Consumers business unit, Vapo +358 40 559 0772
Sweden: Peter Bäckström, Country Director, Neova tel. +46 76 114 48 44
Vapo Energy Division provides advanced industrial and municipal infrastructure solutions as well as renewable energy solutions in Finland, Sweden and Estonia.
Neova is a Swedish Vapo Oy subsidiary specialized in energy solutions. Neova is a major provider of bio energy, peat and infrastructure solutions in the Swedish market. The company provides heating solutions through its district heating network and approximately 40 heat production plants across Sweden.
Öresundskraft is owned by Helsingborg city and ensures that 125,000 customers in the southwestern region of Skåne in Sweden receive high-quality energy and services every day – from district heating, electricity and district cooling to gas, broadband, and City Hub for Internet of Things services. We do everything – and give everything – to ensure that our customers have an uninterrupted and trouble-free energy supply, which we provide using the planet's resources in the best way possible. Everything we do is in harmony with our vision: "Energy for a better world. Power for the region". Or, as we usually say: "Good energy. That's what we give and do." http://www.oresundskraft.se.