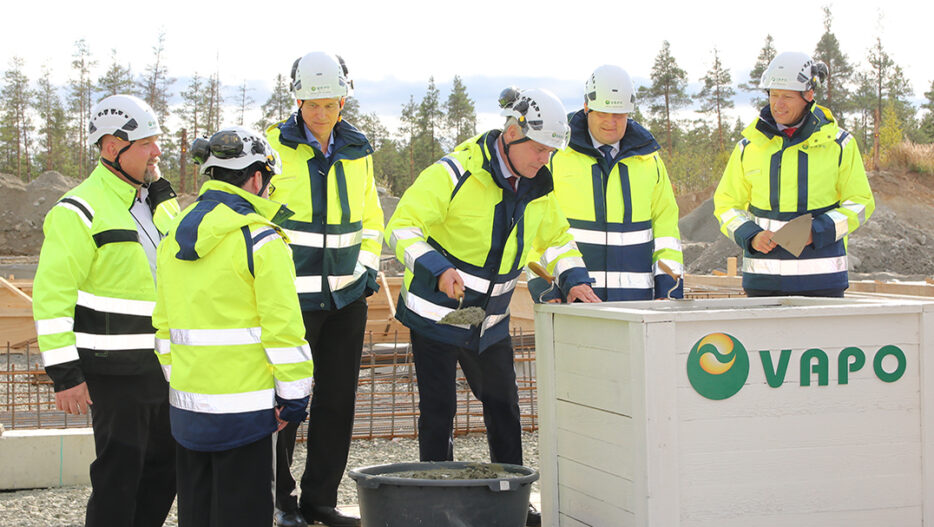 Vapo to increase the capacity of the Ilomantsi activated carbon production facility by more than one third
In his address at the ceremony, CEO Vesa Tempakka stated that the peat in the area has proven to be excellent raw material for the production of high-quality activated carbon. At present, the activated carbon market is growing positively and the new product, launched by Vapo, has attracted intense interest. Therefore, Vapo has decided to expand the production facility's capacity by more than one third over the original planned volume. "The volume of the activated carbon market in Europe totals some 300,000 tonnes per year, growing by 3–6% per year. Therefore, not even the expanded capacity of the production facility will be sufficient to cover the annual growth of the market. We are confident that there will be demand in the Central European market for this high-quality end product," says Tempakka.
Trial production is due to begin at the Ilomantsi production facility in a year from now. In the long run, Vapo aims to achieve a market share of approximately 10% of the European market, that is, business worth hundreds of millions.
The new production facility will employ about 50 people throughout the production chain. The production process is designed to be as environmentally friendly as possible. The facility will not produce any wastewater that would require separate treatment and its climate emissions are lower than those of the adjacent power plant. At the construction stage, the facility provides employment for dozens of people and the aim is to use as many local contractors and workers as possible. Training and recruitment of staff will begin in January 2020.
According to Tempakka, this activated carbon production facility, the most modern of its kind in Europe, is a concrete example of Vapo's new strategy of developing new and innovative higher-added-value uses for peat to replace the declining energy usage. At present, energy peat accounts for over 20% of Vapo Group's turnover. The largest business area is Kekkilä-BVB Oy, producing, for example, growing media for professional growers. It is the industry leader in Europe, exporting products to approximately 100 countries.
More information:
CEO Vesa Tempakka, Vapo Oy, Tel. +358 (0)400 726 7277
Business Area Director Jaakko Myllymäki, Vapo Oy, Tel. +358 (0)40 750 7207